19 Aug

2017 NFL Preseason Positional Breakdown Series: Wide Receiver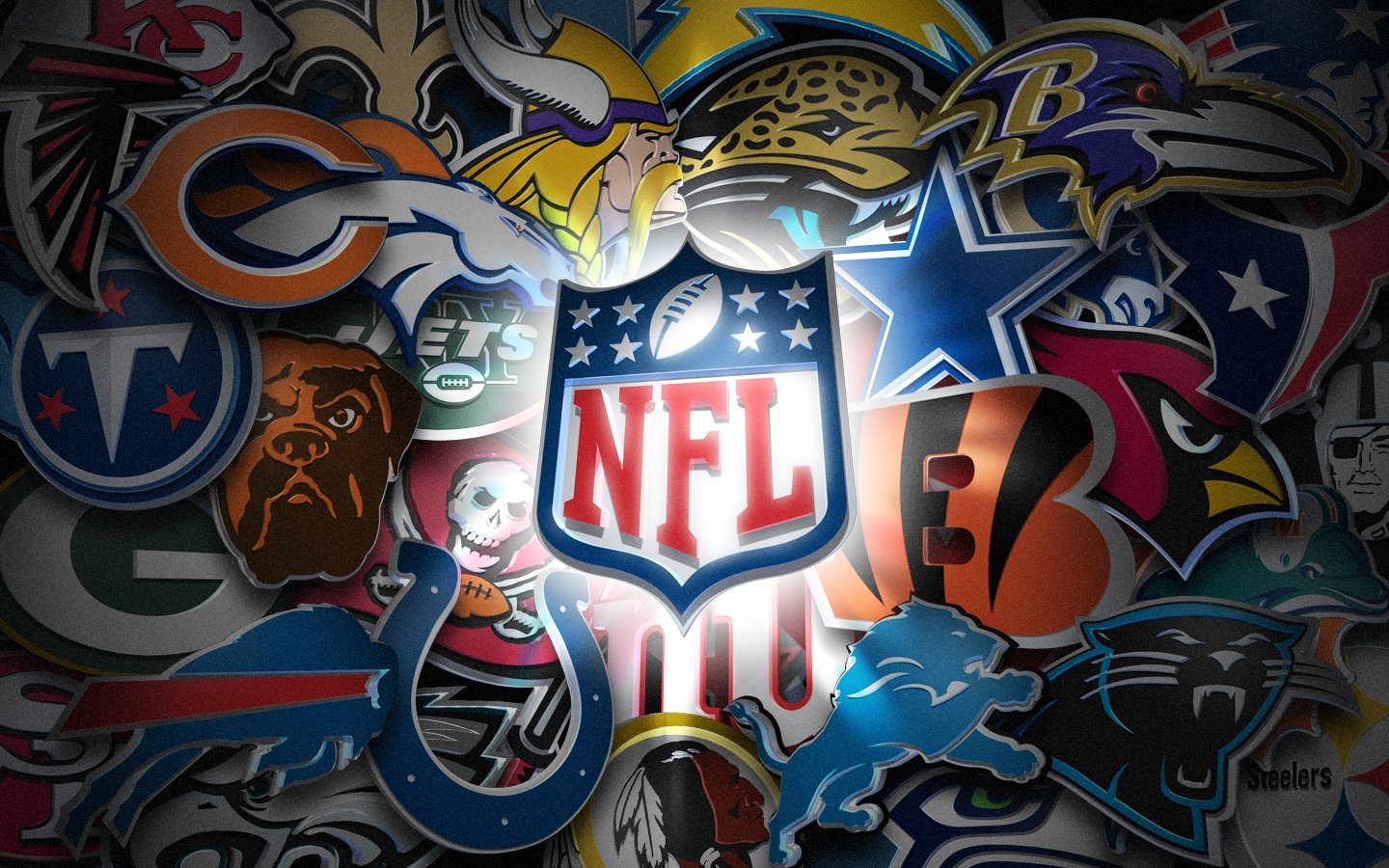 2017 NFL Preseason
Positional Breakdown Series:
Wide Receiver
After what feels like the longest offseason in sports, football is back!!  Six months ago, Bill Belichick and the Patriots were hoisting the Lombardi Trophy for the fifth time in 15 years in one of the most exciting Super Bowls in history.  In a mere matter of days, the NFL kicks off its 2017 regular season and the past is irrelevant.  Over the next 4 weeks, DailyRotoHelp.com will analyze and break down every offensive skill position, highlighting the studs you need to target, the sleepers you need to snag, and the players you need to avoid.  We pride ourselves in our unmatched preparation and want to give you all the info you need to win your season-long leagues, and crush your DFS contests!




Studs:
These are your no-doubt, slam dunk options for 2017 based on a combination of their QB, their usage rates, and their production
Antonio Brown – Fresh off an extension that made him the highest-paid receiver in the NFL, Antonio Brown is, arguably, the top receiver in fantasy football.  He's had four straight seasons of 100-plus catches and double-digit TDs in each of the last three.  With Martavis Bryant returning from suspension to take a little pressure off, Brown should feast on opposing defenses once again.  It also doesn't hurt to have one of the league's top running backs in Le'Veon Bell in the backfield.  Mark Brown down as my overall top-pick in 2017 season-long fantasy football.
Julio Jones – JULIOOOOOOOOOOOOO!!!!  Jones has carried me to several championships over the year, and last year was no exception.  He put up 1,409 yards and scored six touchdowns.  He's a physical freak at 6'3 220 lbs. with speed to burn.  He's unstoppable in single coverage and Falcons.com's Kelsey Conway reported that the team has shown a "real emphasis" on getting Julio more work in the red zone.  With quarterback Matt Ryan still steaming from last year's Super Bowl fiasco, expect Ryan to look Jones' way early and often.
Odell Beckham Jr. – Beckham Jr. may be the most electric, exciting player in the NFL.  Entering his 4th season as a pro, he surpassed 90 catches, 1305 yards and double-digit touchdowns in each of his first three years, putting him among some of the greatest receivers to have ever played the game.  He possesses elite speed and catching ability and can make the most incredible catches that I've seen in my lifetime.  He's small, and sometime loses control of his emotions, but lock him in for WR1 numbers once again.
Jordy Nelson – 2016's Comeback Player of the Year winner Jordy Nelson, in 2017, returned from a torn ACL to score more touchdown than any receiver in the NFL.  Putting up a line of 97-1257-14, Nelson dominated opposing defenses and owned the red zone for most of the season.  With Aaron Rogers still under center for the Packers, expectations are high for Nelson.
Mike Evans – I've got the feeling Mike Evans is about to explode.  With the addition of Desean Jackson to the Buccaneer's receiving corps, teams can no longer double and triple-team Evans.  Quarterback Jameis Winston has developed into a star capable of feeding Evans all he can handle.  He's eclipsed 1050 yards in each of his first three season, with double-digit touchdowns in two of those three.  Lock him in for WR1 production this season.
A.J. Green – Green carries some injury-risk but, when healthy, possesses elite-level WR production.  He's scored double-digit touchdowns in three of the last five season, only missing that mark in seasons with multiple games missed due to injury.  Andy Dalton has recovered from his broken thumb, and the Bengals went offense-heavy in the draft.  Look for Green to have another solid season.
T.Y. Hilton – For being an elite WR, Hilton may be the most underrated player at that position in the NFL.  Since 2013, he's surpassed 1080 yards in every season, two of those over 1344 including last season's 91-1448-6 monster.  There are certainly some concerns with quarterback Andrew Luck's shoulder as Hilton's upside is severely lowered if Luck is unavailable.
Dez Bryant – Bryant is a monster when healthy but the Cowboys star has missed multiple games with injury in back-to-back seasons.  He's a freakish athlete at 6'2 220lbs. with elite speed and catching ability.  Stud rookie QB Dak Prescott is back under center with an elite line keeping him clean and upright.  If Bryant can stay healthy, expect the two to develop a very nice chemistry in 2017.




2nd Tier options:
Not quite studs, not quite duds
Michael Thomas – Thomas burst onto the scene last season with a 92-1137-9 line for the Saints.  With Brandin Cooks gone, Thomas is the No. 1 WR for a Saints offense that loves to air it out.  That could change with the acquisition of running backs Adrian Peterson and Alvin Kamara, but we anticipate a monster season for Thomas.
Amari Cooper – Cooper has been solid over his first two seasons as a pro, surpassing 1000 yards in each.  Raiders QB Derek Carr is an emerging star in the league, and the two have developed an excellent chemistry leading into his 2017 season.  He's been battling a leg injury since the start of camp, but should be fine for week 1.
Doug Baldwin – A foot injury kept Baldwin out of week 1 of the preseason, but he's back in practice and looks ready for launch.  Russell Wilson, by all accounts, is looking very good after a frustrating 2016.  Baldwin is the number one option in the Seahawks passing attack.
Demaryius Thomas – Thomas battled a nagging hip issue throughout 2016 that limited him to a 90-1083-5 line for the Broncos.  However, Thomas said "This is the best I've felt my whole career.  Usually, I wake up in the morning and I'm like 'OK, my hip's tight.  I've got to loosen it up to get going.' But now, it's totally different."  Look for Thomas to lead the way for the Broncos receiving corps.
Larry Fitzgerald – The ageless wonder just keeps piling up stats.  Not to date myself, but Fitzgerald's been playing in the league since my freshman year in college, which feels like a lifetime ago.  He seems to be getting better with age as Fitzgerald has registered back-to-back seasons with 100+ catches, 1000+ yards, and at least 6 TDs.  Lock him in for another solid 2017, but be prepared for this to be his last season as retirement is on the horizon for the superstar.
Brandin Cooks – Can this guy get any luckier?  After spending his first three seasons as a pro in New Orleans catching balls from Drew Brees, he landed in New England to continue his career catching passes from Tom Brady.  He's turning heads in camp and appears primed for a monster role in the Patriots offense.  He could easily find himself ascending to the "Elite" category this season.
Julian Edelman – Edelman may take a backseat to Cooks this year in the Patriots passing game, but he still possesses elite upside in PPR formats.  He is one of the quickest WRs in the game today and can get separation from opposing corners in a matter of steps.  He's got some of the best hands in the game today and should still put up solid numbers this year.
Terrelle Pryor Sr. – Pryor has a new home in Washington after beginning his career in Cleveland.  He had a mixed bag of QBs getting him the rock in Cleveland, but there's no doubt who will be getting it to him in Washington.  With QB Kirk Cousins locked in, the with Desean Jackson departing Washington as a free agent, Pryor will be looked to early and often to carry the Redskins passing attack.
Tyreek Hill – Hill exploded onto the scene in Kansas City last season as a multi-use threat as a kick returner, pass catcher, and even running back.  He's possesses elite speed and can change again in one snap.  With Maclin gone from KC, lock Hill in as a WR2 with elite WR1 upside.




Trending Downward:
Alshon Jeffrey – Jeffrey, when healthy, is a solid option at WR.  He's got a new home in Philly, but we are going to take a wait-and-see approach with him until he can show that he can hold up to entire 16 game slate.  He's been a victim of soft-tissue injuries in each of the last 2 seasons.  Exercise caution.
Pierre Garcon – Garcon went from a solid role with the Washington Redskins to an absolute dumpster fire in San Fran.  He's expected to take on more of a leadership role in the Bay area, but with Brian Hoyer distributing the rock, temper expectations with Garcon.
Sterling Shepard – With the addition of Brandon Marshall to the Giants receiving corps, Shepard appears to be taking a back seat to him and superstar Odell Beckham Jr.
Rishard Matthews – There are just too many mouths to feed in Nashville.  With the additions of Eric Decker in free agency, and draft picks Corey Davis and Taywon Taylor, Matthews' role appears to be diminishing.
Stefon Diggs – Diggs was dealing with a groin issue for most of last season but, with the emergence of Adam Thielen in the Vikings passing game, Diggs role appears to be limited.  He has failed to surpass 1000 yards for the 2nd straight season.
Jordan Matthews – Matthews is dealing with a chipped sternum, limiting his time with his new team, the Buffalo Bills.  As soon as Matthews landed in Buffalo, they sent start wideout Sammy Watkins to the Rams for a ham sandwich.  With Tyrod Taylor struggling, don't expect much from Matthews as he is the only legitimate threat in the passing attack and will be covered heavily.
Allen Robinson –  Robinson's frustration was on full display last night as Blake Bortles struggled mightily, again, missing wide open receivers and chucking the ball all over the field.  The QB situation is a mess in Jacksonville and it does not appear to be cleaning up at all with rumors flying around that Bortles may be released before the season starts.  Avoid the entire Jacksonville offense except for Leonard Fournette.
Sleepers:
These are either rookies that could make a splash or a veteran with a resurgence
Keenan Allen – Keenan Allen, by all reports, is looking "as good as he did before he got hurt" and is running at "full speed" according to Eric Williams of ESPN Chargers.  If true, Allen is a PPR monster and will the Phillip Rivers number one option in the passing attack.
Emmanuel Sanders – Sanders generated a 79-1032-5 line last season for the Broncos, a disappointment for his standards.  New Broncos offensive coordinator Mike McCoy brings a fast, up-tempo offense geared around airing the ball out.  Sanders should see his stock rise.
Martavis Bryant – After missing all of the 2016 due to a drug suspension, Bryant is back, cleared to practice and, by all accounts, is physically ready to roll.  If he's on his A-game, Bryant is one of the best receivers in the league.  A pairing with the most dominate receiver in the game, Antonio Bryant, could create matchup nightmares for opposing defenses.
Davante Adams – If your quarterback is Aaron Rogers, you better be prepared to see targets your directions.  Adams exploded last season with 12 touchdowns on just 75 catches and appears to have turned a corner in the Packers offense.  With Jordy Nelson taking the top off of opposing defenses, Adams is free to work underneath and should see his catch rate increase this season.  Lock him in for a monster season.
Cameron Meredith – Meredith saw limited run over his first two seasons but his numbers have increased across the board from his rookie year to last year's sophomore campaign.  He had 4 games over 100+ yards and appears to have developed a nice rapport with incoming QB Mike Glennon.
Randall Cobb – Cobb's numbers slid across the board last season to some of his lowest output since his rookie year.  Packers head coach Mike McCarthy said he wants to get Cobb more involved in the offense and, with his speed and ability to make opposing defenders miss, that won't be a bad thing for the Packers offense.
Corey Davis – Titans 1st round draft pick Corey Davis is dealing with a hamstring issue.  He looks like Julio Jones, Jr. and appeared ready to start from day 1.  There are some injury concerns for the rookie as his senior year was cut short, but he set pretty much every receiving record in existence in his time at Western Michigan.
Brandon Marshall – Marshall finally has a quarterback that can get him the ball.  After signing with the NY Giants this offseason, Marshall finds himself as the number two option in the Giants passing attack behind Odell Beckham Jr.  Marshall, if healthy, should see plenty of targets and he's physical enough to own the middle of the field.
Eric Decker – Returning from multiple injuries last season, Decker has signed with the Tennessee Titans and appears ready to take on WR1 duties until Corey Davis gets healthy.  The Titans have a lot of mouths to feed on offense, but QB Marcus Mariota should have a field day with weapons unlike anything he has had in his career.
Jeremy Maclin – A lot of people thought that Maclin's career was over after posting some of the lowest numbers of his career.  Those people didn't know until last June, that Maclin played most of 2016 with a torn groin.  He only played in 12 games and had career lows in every major category.  However, he's landed a deal with the Baltimore Ravens and appears ready to be the lead receiver for Joe Flacco.
John Ross – We may be jumping the gun on Ross, but the Bengal's rookie possesses speed to burn.  He's been dealing with a shoulder issue, but has logged a full week of practice and appears ready to make his debut for Cincinnati.
DeAndre Hopkins – Coming off his worst season since his rookie year, Hopkins mustered a measly 78-954-4 line for the Texans last season.  He's durable, possesses an elite catch radius, and can high point the ball with the best of them.  With new QB Deshaun Watson expected to take over, big things could be in store for Hopkins this season.




WRs to Avoid:
Ted Ginn Jr.
Allen Hurns
Torrey Smith
Kenny Britt
Mike Wallace
Mike Williams