11 Aug

2017 NFL Preseason Positional Breakdown Series: Running Backs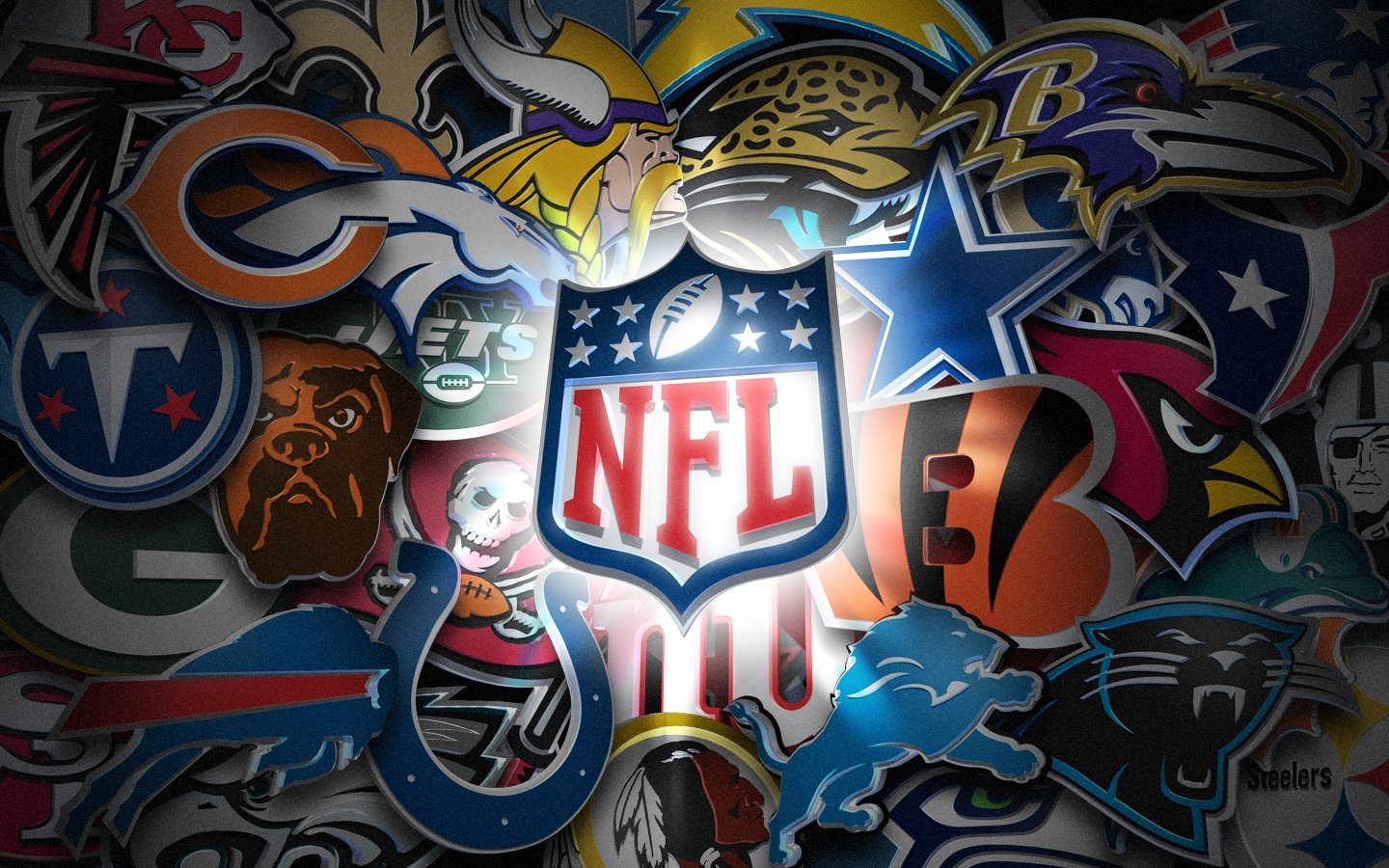 2017 NFL Preseason
Positional Breakdown Series:
Running Back
After what feels like the longest offseason in sports, football is back!!  Six months ago, Bill Belichick and the Patriots were hoisting the Lombardi Trophy for the fifth time in 15 years in one of the most exciting Super Bowls in history.  In a mere matter of days, the NFL kicks off its 2017 regular season and the past is irrelevant.  Over the next 4 weeks, DailyRotoHelp.com will analyze and break down every offensive skill position, highlighting the studs you need to target, the sleepers you need to snag, and the players you need to avoid.  We pride ourselves in our unmatched preparation and want to give you all the info you need to win your season-long leagues, and crush your DFS contests!
Studs:




These are your can't-miss options at the running back position
David Johnson – Johnson is arguably the number one option at the running back position.  Other than Le'Veon Bell, no player impacts their offense quite like Johnson does for the Arizona Cardinals.  He's an elite runner and receiver.  He's also an elite pass-blocker which allows him to be a true three-down back.  He's a can't-miss option, but you'll only get a crack at him in the top 4 picks in your drafts.
Le'Veon Bell – Bell was suspended for the first 3 games of the 2016 but, from week 11 on, Bell's workload exploded.  He saw at least 20 carries in each of the team's last six contests, including a ridiculous 90 carries over a 3 weeks span.  He scored 9 total touchdowns in that same period.  He's also an elite receiver, finishing 2nd among RBs in targets, reception, and receiving yards.  He's the engine of the Steelers offense and is arguably the best back in football.  The only thing slowing Bell down is his ongoing contract struggle which has kept him out of camp and away from the team for all offseason activities.
Ezekiel Elliot – Elliot is a stud.  The problem with the Cowboys running back is that he can't seem to make a good decision to save his life.  Whether it's alleged domestic violence, speeding down the highway at 100mph, or pulling down a female's shirt during a parade, the Ohio State product can't seem to stay out of trouble.  His issues have turned into a serious headache for the Cowboys as the NFL is close to handing down a suspension that could hold Elliot out of action for 4 weeks.
LeSean McCoy – Shady is turning 29 this year, but the Bills RB remains one of the most consistent players in fantasy football.  McCoy has finished in the top six in rushing yards four time over the last 6 years.  The emergence of Tyrod Taylor and the Bills passing attack has opened things up for McCoy.  He should have a monster season.
Devonta Freeman – Fresh off a five-year $41.25 contract extension with the Falcons, Freeman is primed for another monster season.  He found the end zone 13 times last season and is an integral part of the Falcons rushing and passing attack.
DeMarco Murray – The AFC's leading rusher is primed for another heavy workload as the Titans game plan is to run the ball down the opponent's throat.  With one of the strongest offensive lines in football, Murray should continue to see a heavy share.  However, last year's 2nd round pick, Derrick Henry, is chomping at the bit to get involved and may eat into some of Murray's touches.
2nd Tier options:
Not quite studs, not quite duds
Jay Ajayi – Ajayi exploded on the scene in week 6 last season racking up 529 yards over a three-game stretch.  He eclipsed 200 yards three times last year and possesses the upside to be a star in the NFL.  With the quarterback situation unclear in Miami, look for Ajayi to shoulder the load for the Dolphins offense.
Marshawn Lynch – Beast Mode is back!  After retiring for a season, Lynch is back in Oakland and back to trucking opposing defenders powered by Skittles.  All reports out of Raiders camp is that Lynch looks hasn't lost a step and looks really powerful.  Running behind an elite offensive line, Lynch could be in for a monster season.
Adrian Peterson – Peterson had another injury-shortened season last year with the Vikings and wound up signing a free agent deal with the New Orleans Saints.  The Saints offense is elite and now loaded with running backs like Mark Ingram and rookie Alvin Kamara.  Regardless, he's Adrian freaking Peterson and, if healthy, will take the job and run with it.
Melvin Gordon – After a forgettable rookie season, Gordon exploded for 12 total TDs in 12 games before his sophomore season was cut short due to injury.  His usage was through the roof as he saw double digit touches every week.  Gordon should also be more involved in the passing game with the departure of Danny Woodhead.
Ty Montgomery –  Montgomery switched positions last season converting from wide receiver to running back.  His usage rate skyrocketed and he became a lethal weapon coming out of the backfield.  He's bulked up over the off-season to allow his body to absorb the heavier workload but possesses elite speed and receiving skills.  He's an elite PPR option.
Sleepers:
Keep an eye out for big years from the following
Leonard Fournette – Fournette was the fourth overall pick in this year's draft.  He's an elite running back with elite size and strength.  There are some slight injury concerns as the LSU product dealt with some ankle issues last season.  However, all reports out of Jacksonville indicate Fournette is ready to roll.
Christian McCaffrey – McCaffrey is another rookie running back that has the potential to become a stud.  He possesses elite quickness and receiving skills and could be a PPR monster in the Panthers offense.  Jonathan Stewart is in the twilight of his career.  McCaffrey will be a contributor from week 1.
Danny Woodhead – Coming off a torn ACL, Woodhead signed a free agent deal with the Baltimore Ravens.  The QB situation is obviously a situation to monitor as Flacco is dealing with some back issues.  Woodhead does most of his damage as a receiver and will likely cede early down early down work to Terrance West.  However, Woodhead should be peppered with targets and will be a solid value in PPR formats.
Rex Burkhead – Burkhead signed with the New England Patriots this offseason and is expected to step into the "LeGarrette Blount" role.  Blount led the league in touchdowns last season.  Snag Burkhead as a late round sleeper.
Bilal Powell – Taking over for an injured Matt Forte in week 14, Powell stepped in and generated over 500 yards of offense and scored three times.  Powell should see the bulk of the carries and will be a solid RB2.
Derrick Henry – Henry is nipping on the heels of teammate DeMarco Murray.  The 2nd year back is enormous and presents huge challenges for opposing defenses out of the backfield.  He will likely surpass Murray at some point this season as the number one option in the Titans backfield.
Alvin Kamara – Kamara was a freak athlete out of the University of Tennessee and appears primed to step into the "Darren Sproles" role in the New Orleans Saints offense.
Trending Downward:
Lamar Miller – The Texans ran Miller into the ground last season with over 100 carries in the first five weeks.  Miller couldn't get it going for the rest of the season and the Texans decided to spend a third-round draft pick on University of Texas RB D'Onta Foreman.  Miller is trending the wrong direction.
CJ Anderson – Anderson's 2016 season was cut short with a knee injury but, even before the injury, he only surpassed 75 rushing yards twice.  He struggles in pass protection and isn't a great receiver.  With the addition of Jamaal Charles and the return of Dontae Booker, Anderson's workload will be limited.
Duke Johnson, Jr. – The Browns running back situation is a mess, but Johnson Jr possesses the most upside.  He's an elite pass catcher and a PPR monster.  He began to take on a more active role in the run game and the Browns intend to take full advantage of his talents this year between the tackles.
C.J. Prosise – Eddie Lacy joined Prosise and Thomas Rawls in the Seahawks backfield, but Prosise easily possesses the most fantasy relevance this season.  Prosise is big, fast, strong, and can catch the ball out of the backfield.  Lock in in for RB2 production this season with a bump in PPR formats.
Doug Martin – Word out of Tampa is that Doug Martin looks fantastic and has been training like a mad man during the offseason.  Unfortunately, he's suspended for the first three weeks of the regular season.  Regardless, when he returns, he will resume RB1 duties and is an interesting late round value option.
Backs to Avoid:
These are options to stay away from in your season-long rosters
Jamaal Charles
Giovani Bernard
Isaiah Crowell
Mark Ingram
Carlos Hyde
Ameer Abdullah
Jordan Howard
Jeremy Hill
Matt Forte