27 Aug

2017 NFL Preseason Positional Breakdown Series: Quarterbacks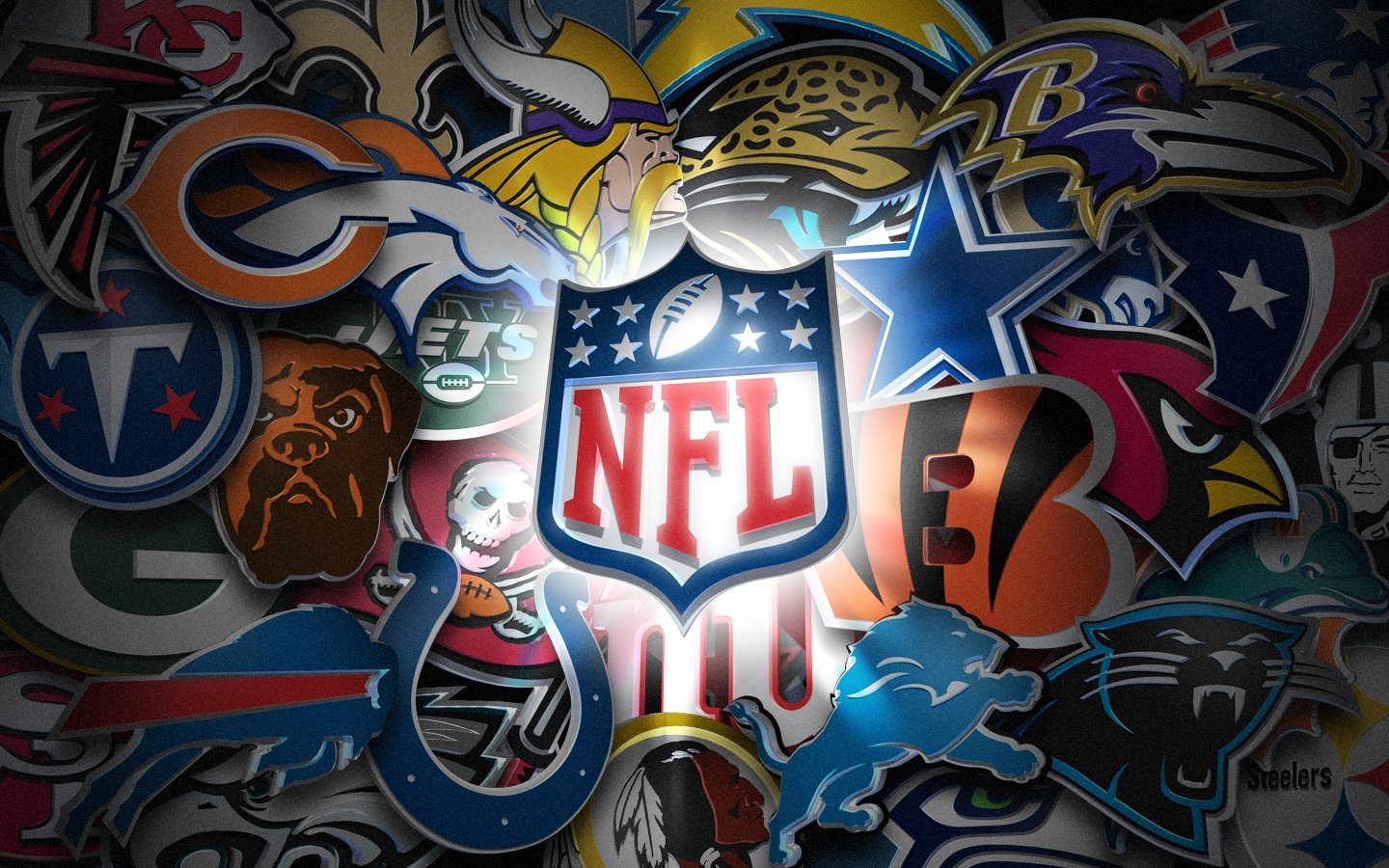 2017 NFL Preseason
Positional Breakdown Series:
Quarterbacks
After what feels like the longest offseason in sports, football is back!!  Six months ago, Bill Belichick and the Patriots were hoisting the Lombardi Trophy for the fifth time in 15 years in one of the most exciting Super Bowls in history.  In a mere matter of days, the NFL kicks off its 2017 regular season and the past is irrelevant.  Over the next 4 weeks, DailyRotoHelp.com will analyze and break down every offensive skill position, highlighting the studs you need to target, the sleepers you need to snag, and the players you need to avoid.  We pride ourselves in our unmatched preparation and want to give you all the info you need to win your season-long leagues, and crush your DFS contests!
Studs:
These are you can't-miss options at the quarterback position
Aaron Rodgers – Other than an injury shortened 2013, Rodgers has thrown at least 31 touchdowns in each of the last six seasons.  He returns to lead one of the most pass-happy offenses in the NFL after he turned in a ridiculous 4428 yards and 40 touchdowns in 2016.  With the addition of Martellus Bennett at tight end to an already loaded receiving corps that features Jordy Nelson, Davante Adams and Randall Cobb, Rodgers is primed to repeat his 2016 production and sits atop the list of elite QB options.




Tom Brady – Coming off the most impressive Super Bowl comeback in NFL history, Brady is back and ready to roll with elite newcomer, Brandin Cooks.  Gronk and Edelman are healthy, and Cooks brings a downfield weapon not seen in New England since Randy Moss.  Lock Brady in for elite QB1 numbers in 2017.
Drew Brees – Like a fine wine, Brees just keeps getting better with age.  It's difficult to improve on his 4870 yards and 32 touchdowns he threw in 2015, but Brees did it with a ridiculous 5208 passing yards and 37 touchdowns in 2016.  He has surpassed 5000 yards and 30 touchdowns five times in his career, and recently told the Sirius XM NFL Radio Show that he plans on playing until he's 45 years old.  If that's true, Brees will own every major passing record in NFL history, and it won't be close.
Matt Ryan – Ryan has been solid since entering the league as the number one overall draft pick in 2008.  But in 2016, his numbers exploded to the highest of his career as he generated 4944 passing yards and 38 touchdowns.  Still reeling from the biggest Super Bowl collapse in history, Ryan is champing at the bit to get back on the field and get another shot at bringing home the Lombardi Trophy.
Russell Wilson – Wilson struggled with a high-ankle sprain and foot issues in 2016, severely hampering his statistical output.  He threw for more yards than any previous season, but his touchdown numbers and rushing yards were lower than at any time since 2014.  Wilson is back and, by all accounts, healthy.   Doug Baldwin is emerging as a superstar, and Jimmy Graham finished 2016 on a high note.  Lock in QB1 numbers for Wilson in 2017.
2nd Tier options:
Not quite studs, not quite duds
Cam Newton – Cam is a stud, obviously, but he didn't make our stud list as he hasn't even taken meaningful snaps this off season as he recovers from shoulder surgery.  According to Panthers coach Ron Rivera, he's healthy and should see some action tonight against the Jaguars.  We will take a wait and see approach.  If he's healthy and sharp, lock him in for QB1 numbers.  If the shoulder is still an issue, avoid him.
Matthew Stafford – Statistically speaking, Stafford is about as consistent as it gets.  He's surpassed 4200 yards in each of the last six seasons and remains one of the top options at quarterback in a pass happy offense.  His TD numbers have dropped with Megatron leaving town, but he still has plenty of weapons in Marvin Jones, Golden Tate and TE Eric Ebron.  If he stays healthy, Stafford has QB1 upside in late rounds.
Kirk Cousins – The Redskins have franchised QB Kirk Cousins in each of the last two seasons, but the Washington gun slinger claims he wants to be a Redskin for life.  I don't understand the disrespect from Redskins ownership, as Cousins has surpassed 4100 yards and 24 TDs in the two full years he's had as a starter.  Desean Jackson has left via free agency, but the Redskins brought in Terrelle Pryor from Cleveland to fill in the void.  With a healthy Jordan Reed, Cousins can produce QB1 numbers.  Without Reed, which is always a possibility, his ceiling drops considerably.
Dak Prescott – After an impressive rookie campaign, Prescott is too well-known to fall into our sleeper category.  The 2016 Rookie of the Year put ridiculous numbers for a youngster, generating a 3667 yards/23 TD passing line to go with his 57-282-6TD rushing line.  He won't be sneaking up on opposing defenses this season and will likely be without stud RB Ezekiel Elliot for the first six games of the season.  Regardless, he efficient and safe with the football, only throwing four interceptions on the year, and should step right back into his role as the leader of the Cowboy offense.





Ben Roethlisberger – Retirement always seems to be a concern among Steelers fans and this year is no different.  However, Roethlisberger is back and ready to air it out to an elite WR corps that includes Antonio Brown and, fresh off suspensions, Martavis Bryant.  With an elite RB in Le'Veon Bell that catches balls out of the backfield with the best of them, Roethlisberger has QB1 upside with late round value.
Eli Manning – Manning's numbers were down considerably last season as the Giants QB posted his lowest yardage and TD numbers since 2013.  He's got a solid group of young receivers in superstar Odell Beckham Jr. and Sterling Shephard, and the G-Men added veteran Brandon Marshall to the mix.  Manning's success depends entirely on the health of ODBJ.  Unfortunately, ODBJ tweaked his ankle in the preseason game Monday night and is potentially facing a multi week absence.
Trending Downward:
Andrew Luck – Still not activated from the PUP, Luck just cannot be trusted in single-QB fantasy leagues.  There is no timeline for a return from offseason shoulder surgery and ESPN Colts reporter Mike Wells was quoted as saying the "odds are against" Luck playing in Week 1 against the Rams.
Tyrod Taylor – Taylor has really struggled this preseason as the Bills sent his only legitimate weapon, Sammy Watkins, to the Rams.   The Bills did bring in free agent Jordan Matthews, but Matthew chipped a bone in his sternum during the first practice in Buffalo.
Phillip Rivers – If the Chargers can stay healthy, Rivers could easily ascend into the 2nd Tier QBs this year.  The problem is Keenan Allen can't stay healthy, Melvin Gordon can't stay healthy, and Antonio Gates is filing for AARP benefits after the season.
Carson Palmer – Other than David Johnson and an aging Larry Fitzgerald, the Cardinals are short on threats.  Now, Fitzgerald is a first ballot Hall-of-Famer, and Johnson is arguably the best back in the league, but speedster WR John Brown's future is up in the air after suffering from complications of sickle-cell anemia.  Take a wait and see approach with Palmer.
Andy Dalton – After breaking his thumb towards the end of 2016 all but ending the Bengals Super Bowl aspirations, Dalton has vowed the Bengals offense will make a "big jump" this year with the additions of RB Joe Mixon and WR John Ross.  Both are young, inexperienced rookies so I tend to lean towards rebuilding years for the Bengals.  Avoid Dalton this year.
Sleepers:
These are either youngsters that could make a splash or a veteran with a resurgence
Jameis Winston – There is a great young crop of QBs emerging in the NFL, and Winston is near the top of the list.  Winston is young and struggles with accuracy from time to time, but with the additions of Desean Jackson and OJ Howard, Winston has a bevy of weapons to target including stud Mike Evans, who is primed for a bigtime season.
Marcus Mariota – Mariota is returning from a broken leg that ended his 2016 season, but all indications are that he's healthy and ready for a monster 2017.  He looked a little rusty in week 1 of the preseason, but came out guns blazing in week 2 going 6-8 for 61 yards and a gorgeous TD to TE Delanie Walker in the corner of the end zone.  He's lost some weight to improve his quickness, and the Titans have added WRs Eric Decker in free agency and drafted potential studs in Corey Davis and Taywon Taylor.  Health permitting, lock Mariota and the Titans in for a monster 2017 season.




Derek Carr – Carr and the Raiders are playing their last season in Oakland before moving to Las Vegas next season.  They added hometown hero Marshawn Lynch, who's returning to Oakland one year after retiring from the Seattle Seahawks.  Carr has weapons all over the field in Michael Crabtree, Amari Cooper and Cordarelle Patterson and the Raiders added TE Jared Cook.
Carson Wentz – The number two overall pick in 2016 was thrust directly into the fire for a struggling Eagles offense.  Surprisingly, Wentz handled the job like a veteran and generated a 379-3782-16TD line, respectable for a rookie.  The Eagles added Alshon Jeffrey and Torrey Smith to try to get Wentz some additional help on the outside.
Jared Goff – Goff really struggled last season as the number one overall pick in the 2016 draft, but the Rams didn't do anything to help his cause.  Todd Gurley struggled in his sophomore season, and the Rams had a revolving door of QBs before settling on Goff after the season was lost.  Gurley appears primed for a bounce-back season and the Rams added Sammy Watkins recently to get Goff some help.  He looked great last week going 16-of-20 passes for 160 yards and a TD.  We will take a wait and see approach, but Goff should return some solid value as a late-round pick or waiver wire pick-up.
Deshaun Watson – Texans coach Bill O'Brien is still saying the Tom Savage is the starter in Houston, but it's only a matter of time before Watson seizes the job.  He's clearly the best QB in Houston.  It's just a matter of time before the rookie takes his place atop the QB depth chart.




DeShone Kizer – Browns coach Hue Jackson has named Kizer the starter for week 3 of the preseason, a clear indication Kizer has won the QB competition coming out of camp.  Kizer is young, but he's a multi-dimensional talent that can open up the Browns offense.  Let's be serious…can the Browns get any worse?
Mitchell Trubisky – We will take a wait-and-see approach to Trubisky, but he's clearly the best option in Chicago.  The Bears paid Mike Glennon starter money in the offseason and Trubisky is only seeing action late in preseason games, but the Bears 1st round draft pick appears ready to take over for the Bears.
Jay Cutler – Cutler has stepped into Miami and appears to have not lost a step.  He's developed a nice chemistry with young speedster Devante Parker and has Jarvis Landry at his disposal.  With the offense built on a strong running attack lead by Jay Ajayi, Cutler has an opportunity to revitalize a career that was over less than 30 days ago.
QBs to Avoid:
Joe Flacco
Sam Bradford
Alex Smith
Blake Bortles
Tom Savage
Cody Kessler